Galena Vineyard
4746 N. Ford Rd.
Galena, IL
815.777.3235
Where the Galena Cellars magic begins.
Take a trip to the country and enjoy the view at the vineyard – or the vineyard with a view!
Join us on a vineyard tour and experience firsthand how Galena Cellars wine is made. Enjoy a wine tasting or simply relax on the spacious wrap-around deck with your favorite glass of wine. There's always something happening at the vineyard!
Better yet, stay with us a little longer. Our vineyard hosts a cozy guest suite and a quaint guest house. Perfect for a family get-together, a romantic getaway, or girls' night out.
PET- FRIENDLY–We are happy to welcome furry friends–well-behaved dogs–to enjoy the vineyard. Pet owners are responsible and accept full liability for the actions of their pet including interactions with other guests and pets on the premises.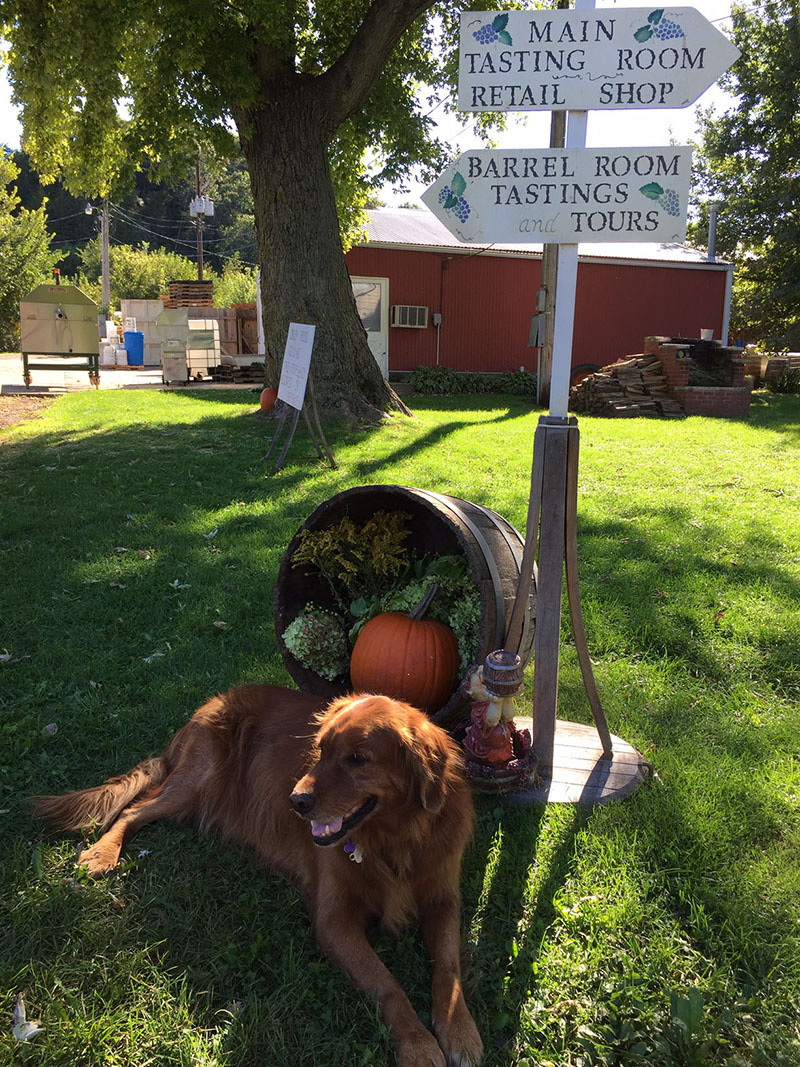 December-March
Closed for the season.
Please visit our
Downtown Galena Store
111 N. Main Street!
April
Friday & Saturday:
11 a.m. – 6 p.m.
Sunday:
11 a.m.- 5 p.m.
(Closed Easter Sunday)
May-October
Monday – Thursday:
11 a.m. – 6 p.m.
Friday & Saturday:
11 a.m. – 6 p.m.
Sunday:
11 a.m. – 5 p.m.
November
Friday – Sunday:
11 a.m.- 5 p.m.