 MUSIC IN THE VINES
We are excited to announce our 2019 music line-up at Galena Cellars! Join us at the vineyard for our annual summer concert series. Enjoy live music by your favorite local artists from 2-5 p.m. on Saturday afternoons starting June 1st through September 28th. Click here for the full schedule.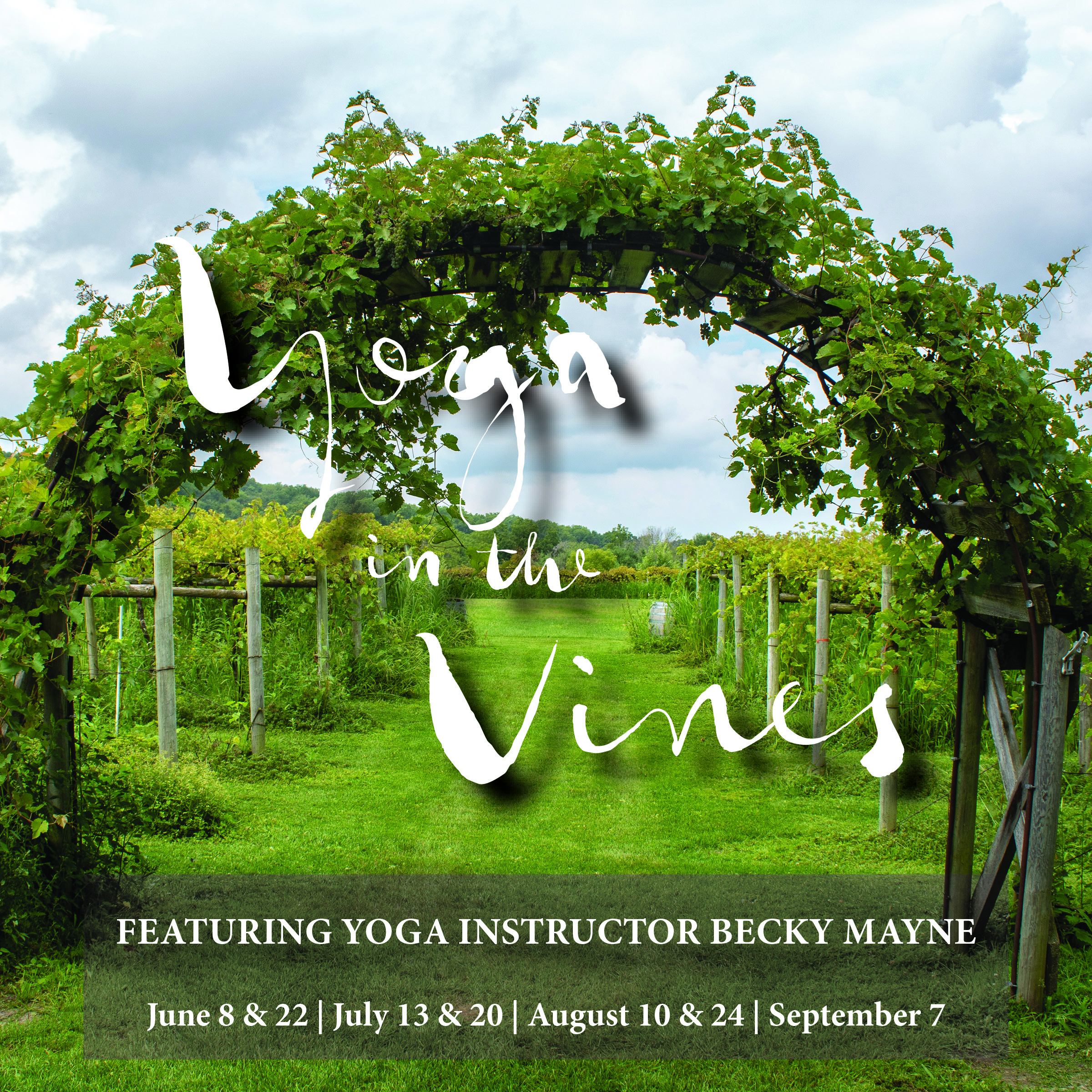 YOGA IN THE VINES
Join Yoga instructor Becky Mayne for a 1-hour yoga class at Galena Cellars Vineyard!Classes start promptly at 10:00 a.m. and conclude with a glass of Sangria. Hang out a little longer to enjoy the beautiful views of the vineyard. $20 per person and pre-registration is required. Call Becky at 563-543-1848 to reserve your spot!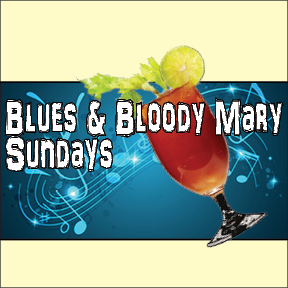 BLUES & BLOODY MARY SUNDAYS have returned at Galena Cellars! Enjoy live music by musician Dan Peart the first Sunday of each month June – August, noon – 3 p.m., as you sip a Galena Cellars Bloody Mary!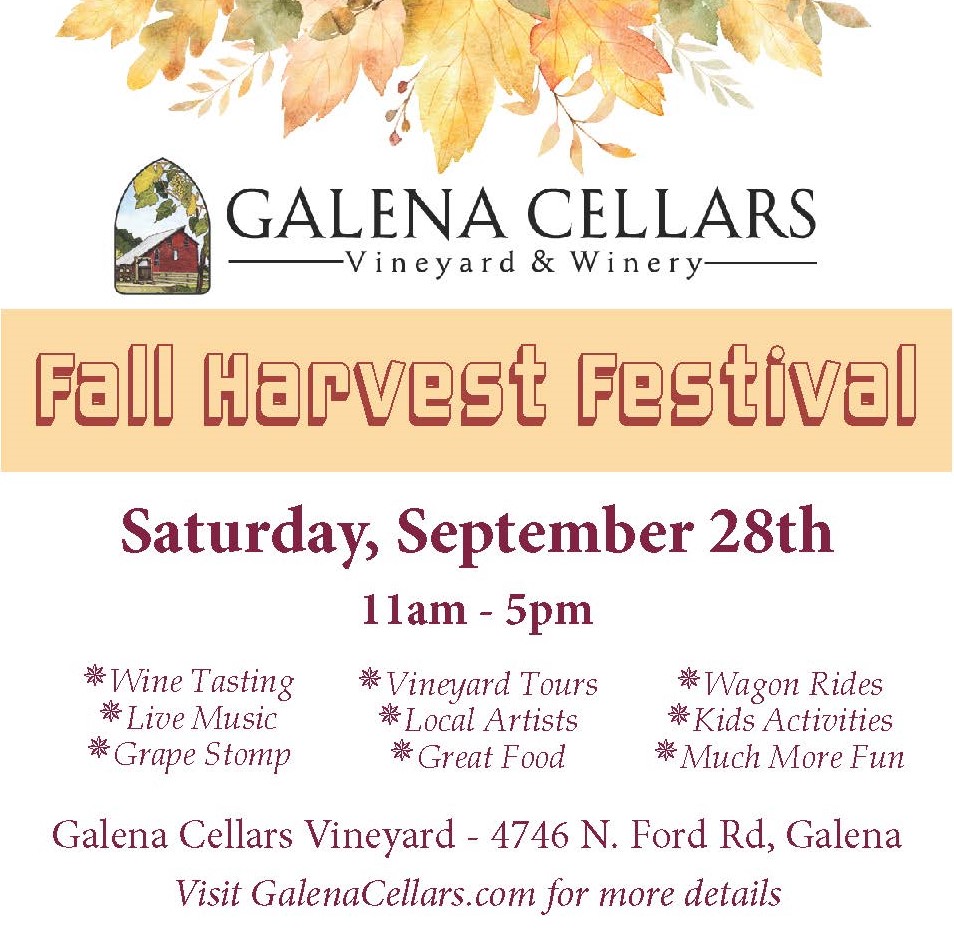 FALL HARVEST FESTIVAL Get ready for purple feet, pumkins, paint brushes and of course, WINE! Join us as we celebrate the 2019 Harvest at Galena Cellars. Our 10th annual event will take place at the Vineyard on Saturday, September 28th. The day will be filled with family friendly activities—a grape stomp, live music by The Fever River String Band, horse-drawn wagon rides, local artists wares and amazing food — spanning from 11 a.m. until 5 p.m.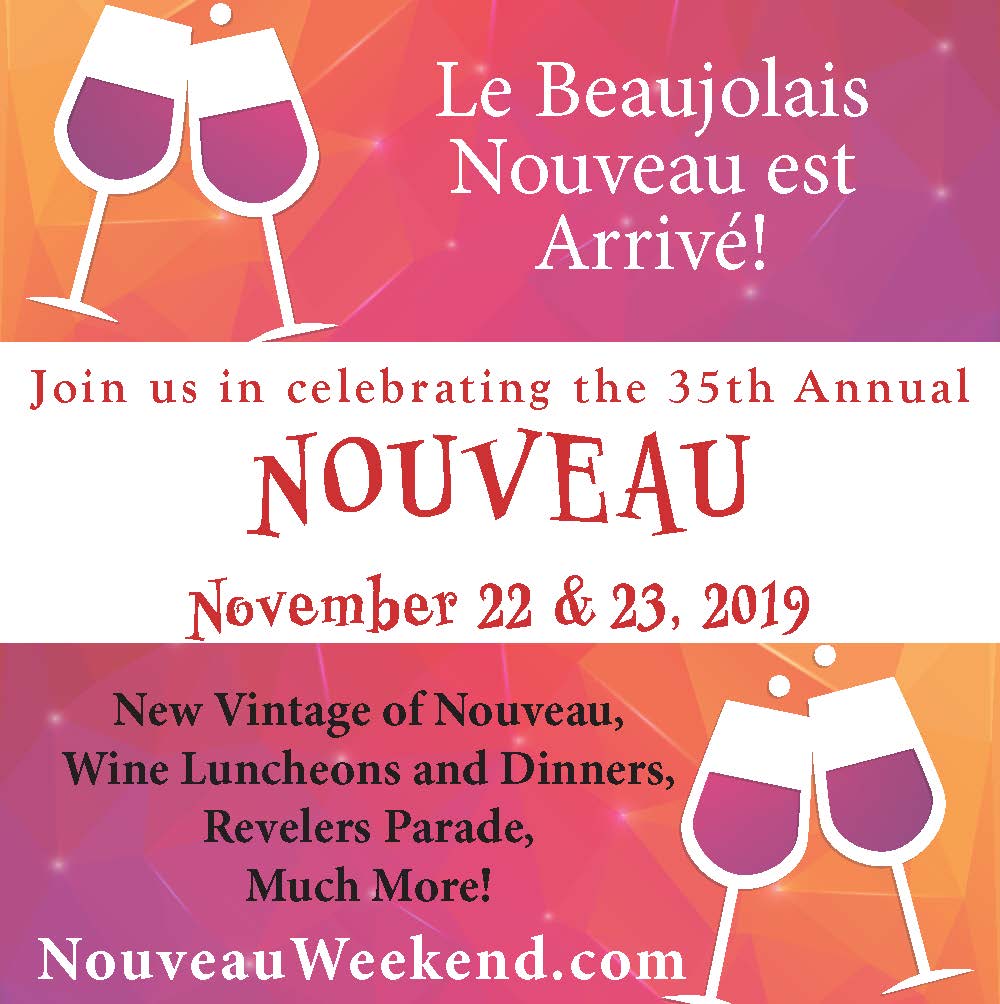 NOUVEAU WEEKEND Celebrate the hard work and end of the 2019 harvest season at Galena Cellars' most celebrated weekend! The 35th Annual Nouveau Weekend is slated for Friday, November 22nd, with festivities continuing through Saturday, November 23rd. This year's celebration will showcase the annual release of Le Beaujolais Nouveau, which refers to the practice of bottling the first wine of the harvest just a few weeks after fermentation. "Le Beaujolias Nouveau est arrivé!" Visit NouveauWeekend.com for more information.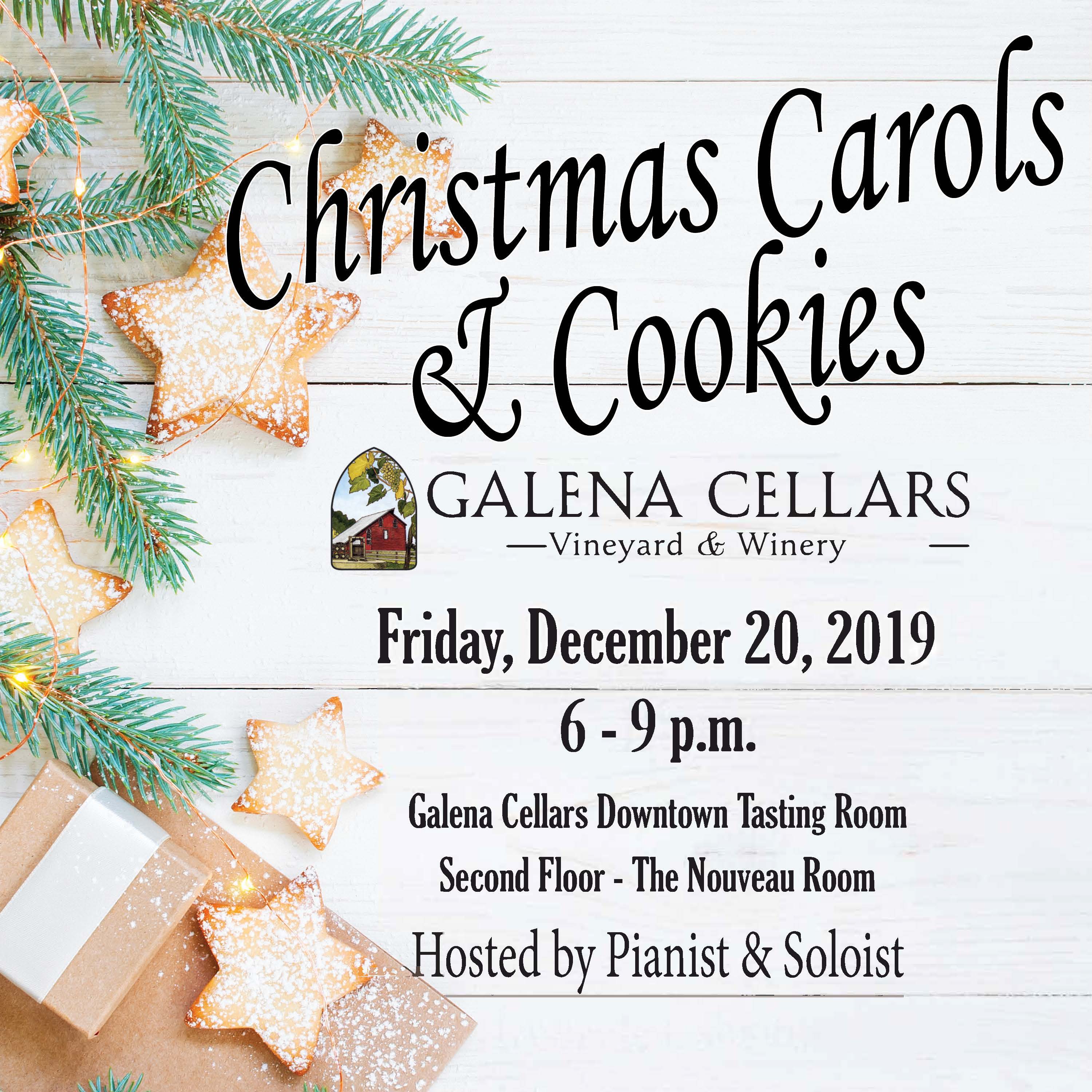 Christmas Carols & Cookies Warm up with Galena Cellars as you enjoy the sounds of Christmas accompanied by seasonal holiday wines and delicious cookies! Pianist and talented soloist Lannette Calhoun will host the evening that is sure to bring you Christmas cheer. Christmas Carols & Cookies will take place on Friday, December 20th, from 6 to 9 p.m. at our Downtown location, 515 S. Main St, Galena. Sing along to your favorite holiday songs and enjoy a glass of your favorite Galena Cellars wine!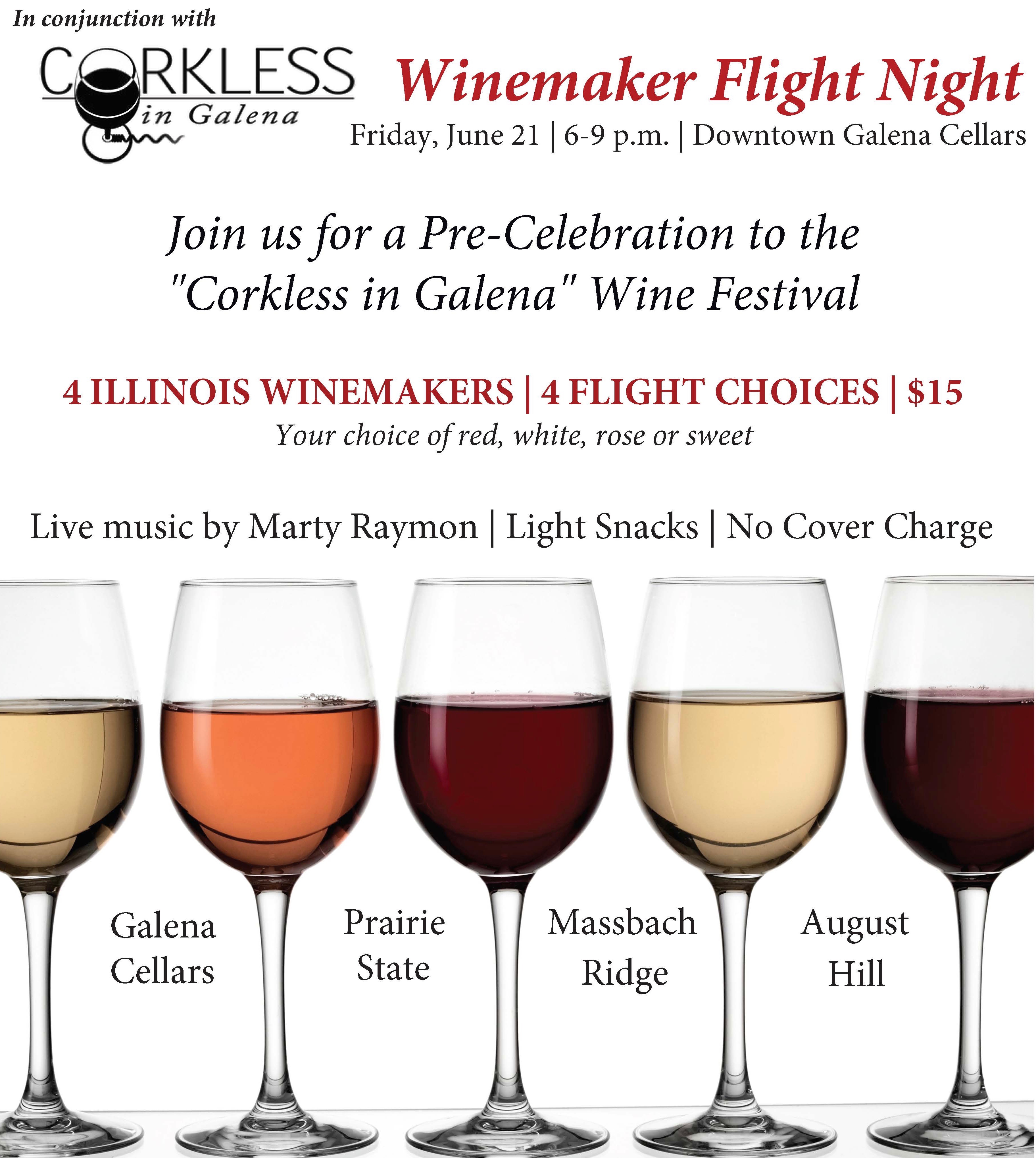 CORKLESS FLIGHT NIGHT
Join us and the winemakers from 3 other wineries on Friday, June 19 from 6-9 p.m. as we kick off the Corkless in Galena Wine Festival with a Pre-Celebration "Flight-Night"! Enjoy a flight of four wines from four wineries: August Hill Winery, Galena Cellars Winery, Massbach Ridge Winery and Prairie State Winery. The flight options are: Red, White, Rose, or Sweet. Light Snacks will be provided. Live music by Marty Raymon.